It's me, your local asexual! Today's prompt of #PrideLibrary19 is 'asexual flag', so I made an asexual flag out of books with asexual/aspec rep.
---
Kathryn Ormsbee – Tash Hearts Tolstoy
After a shout-out from one of the Internet's superstar vloggers, Natasha "Tash" Zelenka finds herself and her obscure, amateur web series, Unhappy Families, thrust into the limelight: She's gone viral.
Her show is a modern adaptation of Anna Karenina—written by Tash's literary love Count Lev Nikolayevich "Leo" Tolstoy. Tash is a fan of the forty thousand new subscribers, their gushing tweets, and flashy Tumblr GIFs. Not so much the pressure to deliver the best web series ever.
And when Unhappy Families is nominated for a Golden Tuba award, Tash's cyber-flirtation with Thom Causer, a fellow award nominee, suddenly has the potential to become something IRL—if she can figure out how to tell said crush that she's romantic asexual.
Tash wants to enjoy her newfound fame, but will she lose her friends in her rise to the top? What would Tolstoy do?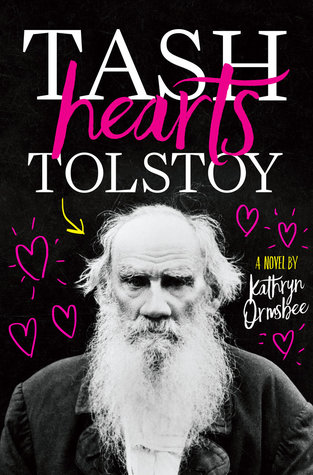 I read Tash Hearts Tolstoy quite a while ago, and by now, I've learned more about my own identity. And I've finally read Anna Karenina! So I'm very excited to hopefully reread this soon. This novel is about Tash, an asexual girl who makes a web series based on Anna Karenina. It was actually one of the first books I read with asexual rep.
---
Heather Kaczynski – Dare Mighty Things
THE RULES ARE SIMPLE: You must be gifted. You must be younger than twenty-five. You must be willing to accept the dangers that you will face if you win.
Seventeen-year-old Cassandra Gupta's entire life has been leading up to this—the opportunity to travel to space. But to secure a spot on this classified mission, she must first compete against the best and brightest people on the planet. People who are as determined as she to win a place on a journey to the farthest reaches of the universe.
Cassie is ready for the toll that the competition will take; the rigorous mental and physical tests designed to push her to the brink of her endurance. But nothing could have prepared her for the bonds she would form with the very people she hopes to beat. Or that with each passing day it would be more and more difficult to ignore the feeling that the true objective of the mission is being kept from her.
As the days until the launch tick down and the stakes rise higher than ever before, only one thing is clear to Cassie: she'll never back down . . . even if it costs her everything.
If there's a book I didn't expect to love quite as much as I did, it's Dare Mighty Things. Not only is this a really fun and exciting sci-fi novel about a nerdy Indian girl whose biggest ambition is to work for NASA, the main character is also questioning her sexuality and finds out she's asexual. I loved the way the questioning process was portrayed, with the way the main character struggles to figure out her romantic and sensual attraction to people.
---
Claire Kann – Let's Talk About Love
Alice had her whole summer planned. Non-stop all-you-can-eat buffets while marathoning her favorite TV shows (best friends totally included) with the smallest dash of adulting–working at the library to pay her share of the rent. The only thing missing from her perfect plan? Her girlfriend (who ended things when Alice confessed she's asexual). Alice is done with dating–no thank you, do not pass go, stick a fork in her, done.
But then Alice meets Takumi and she can't stop thinking about him or the rom com-grade romance feels she did not ask for (uncertainty, butterflies, and swoons, oh my!).
When her blissful summer takes an unexpected turn, and Takumi becomes her knight with a shiny library employee badge (close enough), Alice has to decide if she's willing to risk their friendship for a love that might not be reciprocated—or understood.
Even though my own experience with asexuality is very different from Alice's, I absolutely love the representation in Let's Talk About Love. Alice is such a lovable main character: a Black, biromantic asexual girl who's trying to figure out what she wants in life and making a new friend and *maybe* falling in love with him.
---
Alice Oseman – Radio Silence
You probably think that Aled Last and I are going to fall in love or something. Since he is a boy and I am a girl.
I just wanted to say—we don't.
Frances Janvier spends most of her time studying. When she's not studying, she's up in her room making fan art for her favorite podcast, Universe City.
Everyone knows Aled Last as that quiet boy who gets straight As. But no one knows he's the creator of Universe City, who goes by the name Radio Silence.
When Frances gets a message from Radio Silence asking if she'll collaborate with him, everything changes. Frances and Aled spend an entire summer working together and becoming best friends. They get each other when no one else does.
But when Aled's identity as Radio Silence is revealed, Frances fears that the future of Universe City—and their friendship—is at risk. Aled helped her find her voice. Without him, will she have the courage to show the world who she really is? Or will she be met with radio silence?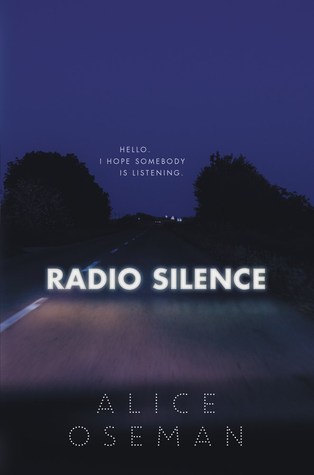 Not only does Radio Silence have a prominent gay, demisexual side character, what this aroace personally really appreciates, is a focus on platonic love instead of romantic love. And that's the main reason I'll never stop talking about this novel: the main character, Frances, a biracial bisexual girl, becomes friends with Aled and it. is. the best friendship. ever. I also really love the way it deals with academic pressure and mental illness.