Call me masochistic, but I love to make myself cry over sad books. (A little too much sometimes, actually. I'm working on it…) My favourite kind? The ones that make you happy and then brutally break your heart. And I'm probably not the only one, because who doesn't love a book that makes you suffer just a little (or a lot)? So for today's prompt of #PrideLibrary19, which is blue books, I'm recommending you no less than 10 sad LGBTQ+ books!
And I know, I'm not here for the gay suffering either, let the gays be happy! But my favourite books often end up being the ones that broke my heart so badly I can still feel the hurt years later.
---
Madeline Miller – The Song of Achilles
I'm going to have to start with the most obvious choice, because I need to get this out of the way. Look, you could walk up to me and say "Philtatos" ("most beloved") and I might just start crying. Achilles and Patroclus own my entire heart, and The Song of Achilles is definitely one of my favourite books of all time. It's a good thing Madeline Miller isn't a fast writer, because if she were to release a book a year, my poor heart probably wouldn't survive.
---
Alice Oseman – Radio Silence
Alice Oseman is one of my favourite YA authors, mainly because she makes me feel so many feelings. Her tone of voice is incredibly relatable, to the point of me feeling attacked by how accurate she seems to capture my own experiences sometimes. And Radio Silence is my favourite novel by her. It's about Frances, a biracial bisexual girl, and Aled, a gay demisexual boy who runs a popular podcast, who develop the best platonic relationship ever.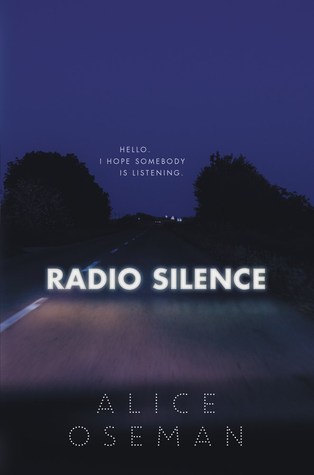 ---
Adam Silvera – They Both Die at the End
I would argue it's impossible to make a list of sad book recs and not include Adam Silvera, but that seems pointless, since you would probably agree. I actually read my friend (and awesome co-host!) Michelle's notes for today's blogpost, and she wrote: "Sad books, basically Adam Silvera." Truly, nothing is more accurate.
Anyway, my favourite Adam Silvera book is They Both Die at the End. I've read it twice and I just know that if (when!) I read it a third time, I still won't believe the title to be true, and I will still hope it'll end differently this time and Rufus and Mateo will live happily ever after.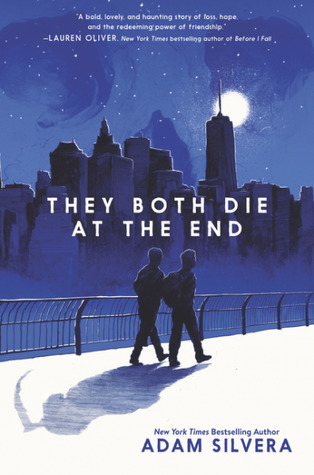 ---
Shaun David Hutchinson – We Are the Ants
I finally read my first Shaun David Hutchinson book early this year, We Are the Ants, and it had some of  the best depression rep I've ever read. The plot line of the main character being abducted by aliens and having to decide if the world should continue existing, is a beautiful and very accurate metaphor for depression. It's definitely a weird book, but in the best possible way (I think), and I really want to read more of Hutchinson's books.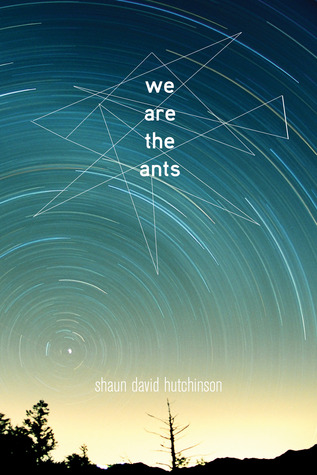 ---
Taylor Jenkins Reid – The Seven Husbands of Evelyn Hugo
If you haven't seen the hype surrounding The Seven Husbands of Evelyn Hugo last year, where have you been? No, it's obviously fine if you haven't heard about it before! But yes, it's safe to say this was one of the most popular adult novels of 2018. I'm always a little hesitant when it comes to massively hyped books, because I've been let down by them one too many times, but this book is so good!! It's about a Cuban, bisexual movie star who, at the end of her life, is finally speaking up about her life, and it ended up being one of my favourite reads of the year.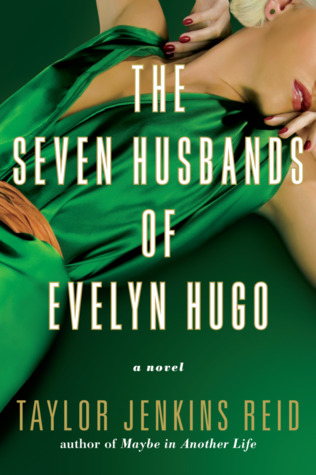 ---
Patrick Ness – Release
I don't know why exactly I had to think of Release when I was trying to think of sad books, except that I guess the overall atmosphere of it is sort of sad? This is a brilliant book inspired by Virginia Woolf's Mrs Dalloway – a classic that I should really give a second chance! It actually also reminded me a little of Autoboyography by Christina Lauren, so if you liked that, you might also enjoy this one!
---
Sabina Khan – The Love and Lies of Rukhsana Ali
I swear, I had not anticipated how much The Love and Lies of Rukhsana Ali would hurt me. This is such an impactful read, about a lesbian Bengali girl whose parents find out she has a girlfriend and proceed to take her to Banglades, to try to arrange a marriage for her.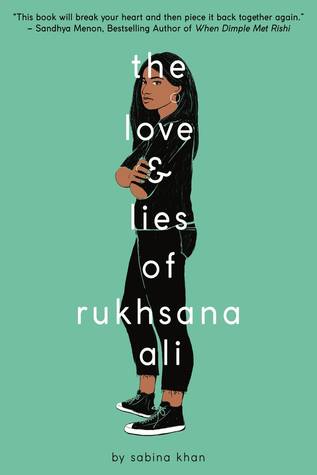 ---
Nina LaCour – We Are Okay
I seem to keep coming back to recommending Nina LaCour. Which probably means I should reread We Are Okay soon! Apparently I wrote in my 2017 review: "I have a thing for books like this, books that are painful and hopeful at the same time." And yeah, I guess that's it.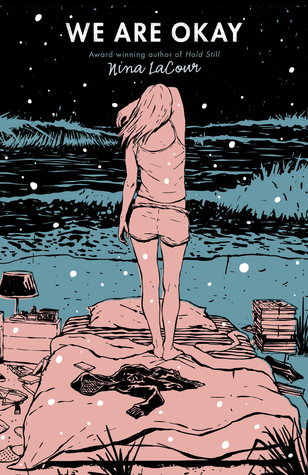 ---
Ingrid Chabbert – Waves
Waves is an, I think, adult graphic novel about a lesbian couple dealing with a miscarriage. It's a very sad but very beautiful read, and I've actually reviewed it here!
---
Brynne Rebele-Henry – Orpheus Girl
The last book I want to recommend isn't released until October, so you'll have to test your patience for a little while longer if you want to read it. But Orpheus Girl is a beautifully written debut novel about two girls falling in love and being sent to conversion therapy. You can read my review here!
---
What's your favourite sad LGBTQ+ book?