Sadly, queer men still get represented a lot more in LGBTQ+ fiction than queer women. Several LGBTQ+ girls have told me they've hardly ever read books with sapphic characters because they just didn't know they existed. Which makes me really sad!
So since today's prompt of #PrideLibrary19 is 'Lesbian flag', I'm sharing 5 recommendations of books with lesbian main characters.
---
Malinda Lo – Ash
In the wake of her father's death, Ash is left at the mercy of her cruel stepmother. Consumed with grief, her only joy comes by the light of the dying hearth fire, rereading the fairy tales her mother once told her. In her dreams, someday the fairies will steal her away, as they are said to do. When she meets the dark and dangerous fairy Sidhean, she believes that her wish may be granted.
The day that Ash meets Kaisa, the King's Huntress, her heart begins to change. Instead of chasing fairies, Ash learns to hunt with Kaisa. Though their friendship is as delicate as a new bloom, it reawakens Ash's capacity for love-and her desire to live. But Sidhean has already claimed Ash for his own, and she must make a choice between fairy tale dreams and true love.
Entrancing, empowering, and romantic, Ash is about the connection between life and love, and solitude and death, where transformation can come from even the deepest grief.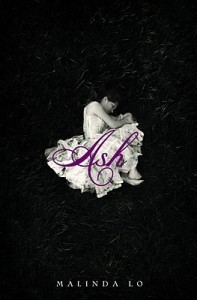 First off, I wanted to recommend Ash, as it's one of the few sapphic fantasy novels I'm aware of! And it's a Cinderella retelling!! While I didn't think this book lived up to its potential, I definitely did enjoy it, and I might give it a second chance at some point.
---
Emily M. Danforth – The Miseducation of Cameron Post
When Cameron Post's parents die suddenly in a car crash, her shocking first thought is relief. Relief they'll never know that, hours earlier, she had been kissing a girl.
But that relief doesn't last, and Cam is soon forced to move in with her conservative aunt Ruth and her well-intentioned but hopelessly old-fashioned grandmother. She knows that from this point on, her life will forever be different. Survival in Miles City, Montana, means blending in and leaving well enough alone (as her grandmother might say), and Cam becomes an expert at both.
Then Coley Taylor moves to town. Beautiful, pickup-driving Coley is a perfect cowgirl with the perfect boyfriend to match. She and Cam forge an unexpected and intense friendship — one that seems to leave room for something more to emerge. But just as that starts to seem like a real possibility, ultrareligious Aunt Ruth takes drastic action to 'fix' her niece, bringing Cam face-to-face with the cost of denying her true self — even if she's not exactly sure who that is.
The Miseducation of Cameron Post is a stunning and unforgettable literary debut about discovering who you are and finding the courage to live life according to your own rules.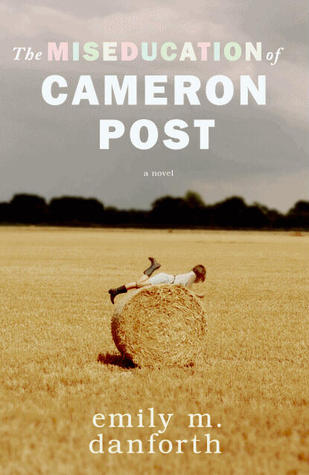 The Miseducation of Cameron Post is probably one of the most well-known books with a lesbian protagonist, and there's a movie as well. I read it last year, and I'll admit I didn't think it was a very good novel. But I still wanted to recommend it, because I know it's important to lots of people, so you might really love it!
---
Tanya Boteju – Kings, Queens, and In-Betweens
Perpetually awkward Nima Kumara-Clark is bored with her insular community of Bridgeton, in love with her straight girlfriend, and trying to move past her mother's unexpected departure. After a bewildering encounter at a local festival, Nima finds herself suddenly immersed in the drag scene on the other side of town.
Macho drag kings, magical queens, new love interests, and surprising allies propel Nima both painfully and hilariously closer to a self she never knew she could be—one that can confidently express and accept love. But she'll have to learn to accept lost love to get there.
Onto a much more recent release! I listened to the audiobook of Kings, Queens, and In-Betweens in May, and I had a great time doing so. Because how often have you read a book about a biracial lesbian teen getting into drag? I thought so. This is like nothing I've read before, and I think it's very much worth the read!
---
Sara Farizan – Tell Me Again How a Crush Should Feel
High-school junior Leila has made it most of the way through Armstead Academy without having a crush on anyone, which is something of a relief. Her Persian heritage already makes her different from her classmates; if word got out that she liked girls, life would be twice as hard. But when a sophisticated, beautiful new girl, Saskia, shows up, Leila starts to take risks she never thought she would, especially when it looks as if the attraction between them is mutual. Struggling to sort out her growing feelings and Saskia's confusing signals, Leila confides in her old friend, Lisa, and grows closer to her fellow drama tech-crew members, especially Tomas, whose comments about his own sexuality are frank, funny, wise, and sometimes painful. Gradually, Leila begins to see that almost all her classmates are more complicated than they first appear to be, and many are keeping fascinating secrets of their own.
If you enjoyed Love, Simon, you're bound to enjoy this book too! It's a mostly fluffy YA romance about a Persian girl figuring out she's a lesbian and falling in love. There's a childhood friends to enemies to lovers trope, which is a very specific trope I'm a huge fan of, haha!
---
Sabina Khan – The Love and Lies of Rukhsana Ali
Seventeen-year-old Rukhsana Ali tries her hardest to live up to her conservative Muslim parents' expectations, but lately she's finding that harder and harder to do. She rolls her eyes instead of screaming when they blatantly favor her brother and she dresses conservatively at home, saving her crop tops and makeup for parties her parents don't know about. Luckily, only a few more months stand between her carefully monitored life in Seattle and her new life at Caltech, where she can pursue her dream of becoming an engineer.
But when her parents catch her kissing her girlfriend Ariana, all of Rukhsana's plans fall apart. Her parents are devastated; being gay may as well be a death sentence in the Bengali community. They immediately whisk Rukhsana off to Bangladesh, where she is thrown headfirst into a world of arranged marriages and tradition. Only through reading her grandmother's old diary is Rukhsana able to gain some much needed perspective.
Rukhsana realizes she must find the courage to fight for her love, but can she do so without losing everyone and everything in her life?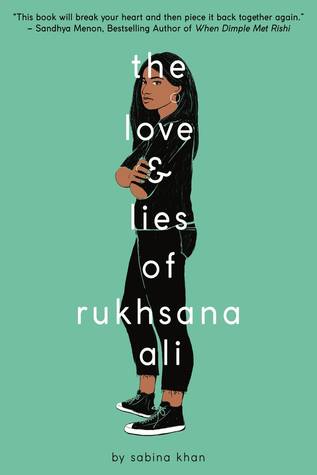 I know I've already talked about this book before, but it's one of my favourite books of the year so far. I think it's a very important addition to the selection of YA books about LGBTQ+ topics, as Rukhsana's experience isn't one that's been written about a lot before. Of course QPOC (Queer People of Colour)'s experiences are vastly different from white queer people, so it's amazing to see more different representation.
---
What's your favourite book with a lesbian main character?