Today's prompt for #PrideLibrary19 is 'Red books'. The most obvious choice for this prompt is Simon Vs. the Homo Sapiens Agenda. Chances are, you've read it and/or you've seen the movie. Maybe even multiple times. I sure have! It's probably one of the most well-known LGBTQ+ YA books, after all!
However, there are so many other great ones out there! Which is why I've compiled a list of 10 of my favourite books that are reminiscent of Simon Vs. in some way or other.
Sporty Simon
The first book I want to recommend is Running With Lions by Julian Winters. It's about two boys falling in love at soccer camp, and it has a childhood friends to "enemies" to lovers trope. I guess it's not technically a lot like Simon Vs., but it did have a similar sort of vibe to it, and I really think if you liked one, you'll probably like the other.
Love, Nathan
If you liked Simon Vs., but would prefer it to be Own Voices, as well as more diverse, This Is Kind of an Epic Love Story by Kacen Callender is the book for you. It does have some of heavier themes, like Simon did as well. (After all, everyone seems to remember the fluffy story but forget about how anxiety-inducing the whole blackmailing plot is.) In this book, Nathan has a hard time committing to people, because his father passed away a few years prior. Not only are both the main character and the love interest PoC, the love interest is Deaf as well. The LGBTQ+ rep is never explicitly labeled, but there are multiple queer characters! Like Running With Lions, this one also has a childhood friends to "enemies" to lovers type of trope going on.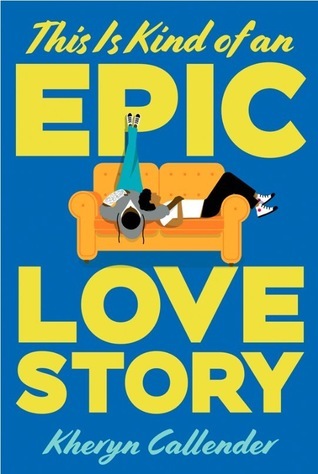 Non-binary Simon
Another book that I feel has a similar vibe as Simon Vs., is I Wish You All the Best by Mason Deaver. This is one of the most hyped YA contemporaries of 2019, and rightfully so, as it's a wonderful novel about Ben, who comes out to their parents as non-binary and has to navigate life after being kicked out of their home. This book only came out in May, and I'd very much recommend reading it during Pride Month, because it's so valuable to read about different orientations and identities.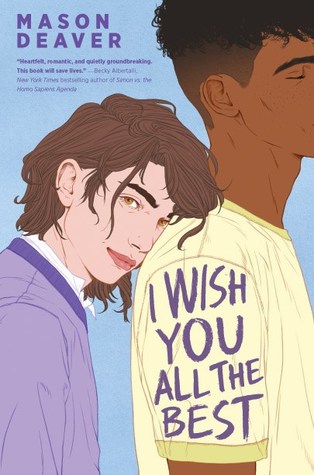 Simon, but sapphic
You might say the love triangle trope is tired, but a bisexual girl crushing on both a guy and a girl? Wired. Hot Dog Girl by Jennifer Dugan is a light read, and I thought it was a promising debut that showed a lot of character growth throughout the novel.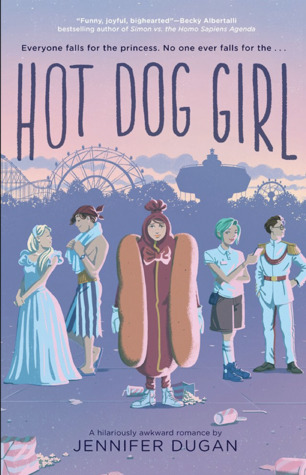 Simon, but sapphic, part 2
I recently got into audiobooks. Like, obsession-level into them. And one of my favourite ones so far has been The Summer of Jordi Perez by Amy Spalding. It's about a fat lesbian girl who loves fashion and food, who falls in love with her coworker, a Mexican lesbian girl, during an internship. This is such a fun, sweet summer read, and I loved both the romance and the platonic relationships. Oh, and the spine has a rainbow on it!! (I had to pick up a physical copy after enjoying the audiobook so much, of course!)
Love, Sci-fi (or: Simon, but sapphic, part 3)
Not Your Sidekick by C.B. Lee may technically be a sci-fi dystopian, yeah, but it's very romance-centered. And like Simon, it has this storyline where the main character falls in love with someone but doesn't know their true identity.
Book 1 of this series centers a Chinese-Vietnamese bisexual main character, book 2's main character is a trans boy (Black trans superhero, anyone?), and book 3, which is set to come out this month and which I've reviewed here, centers a Latinx aroace questioning main character.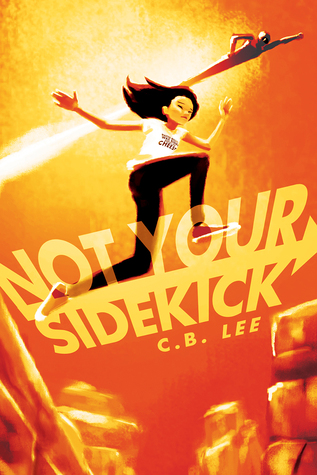 Simon, but Jewish
I guess the "enemies" to lovers trope is a favourite on of mine, because You Asked For Perfect has it too. This again has a similar vibe as Simon Vs., but the main theme is academic pressure. I absolutely loved the characters in this novel, as well as the romance, which consists of a bisexual Jewish main character falling in love with a gay Muslim boy.
If you are an American high school student, are you okay? Because this book has me really worried about you! The pressure is INTENSE.
Middlegrade Simon
When I was looking for LGBTQ+ middlegrade novels some time ago, I came across Boy Meets Hamster by Birdie Milano. I don't think it's Own Voices, but I did have a really fun time reading it. It's quite a funny novel, if you like an almost slapstick type of humour every once in a while. And it is quite diverse as well: it has a Black gay love interest, and the main character has a disabled little brother.
This book is similar to Simon Vs. in the sense that it too has the main character developing a crush on someone without knowing who they actually are. A few pretty absurdist things happen along the way, but ultimately, it was a cute middlegrade!
Bakery Simon
If you loved Simon (ha!) but also love graphic novels, Bloom is the perfect choice! There are two lovable main characters, there's a bakery, the art is gorgeous… What's not to love?
Simon, but stories
My last recommendation is actually an anthology: Proud, edited by Juno Dawson. I feel like the cover will probably tell you all you need to know, but in case that's not enough: this book has several great stories, with gay, lesbian, bisexual, transgender, and non-binary rep!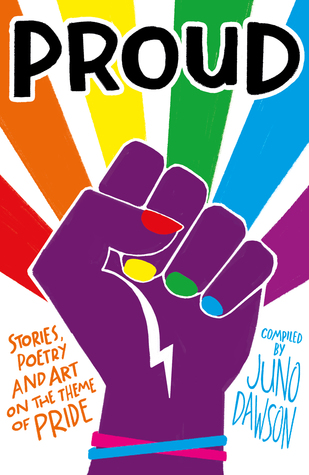 What book would you recommend to someone who loved Simon Versus?