The prompt for day 2 of our Pride challenge is 'Pink books'. I could rec you pink books, but I figured recommending some wonderful female LGBTQ+ authors would be a great way to start off this month!
Nina LaCour
As far as LGBTQ+ fiction goes, Nina LaCour is probably one of the most well-known authors. And rightfully so, I think! So far, I've read We Are Okay, Everything Leads to You, and Hold Still by her. Her writing style is exceptionally beautiful every time, and her books are very introspective and emotional.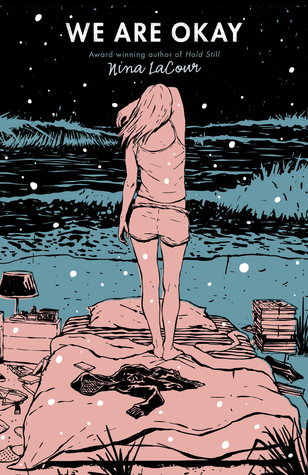 Claire Kann
How many books have you read that had a Black biromantic asexual main character? I thought so. Claire Kann really did that! Let's Talk About Love has to be one of the first books I've ever read with asexuality rep, soon after I first started questioning my sexuality (yes, I was very late to realize I was, in fact, really not straight). And this month, there's actually a new book coming out: If It Makes You Happy!
Ashley Herring Blake
Speaking of beautifully written novels: if those are your thing, you really can't miss Ashley Herring Blake! So far, I've read three of her books: Girl Made of Stars, Ivy Aberdeen's Letter to the World, and The Mighty Heart of Sunny St. James, her latest release. The latter two are both middlegrade, but they're the type of middlegrade novels that are truly relatable at any age.
Natasha Ngan
If you're active in the book community, you'll likely have seen the hype surrounding Girls of Paper and Fire, which came out late last year. I received a copy in my Owlcrate box, and I didn't get to it until January, for reasons unknown to me. I think I was afraid to be disappointed because my expectations were through the roof due to all the hype. But the opposite was true: I loved it even more than I thought I would! It's an absolutely fantastic fantasy novel, with very detailed world building, an engaging plot, and well-developed characters. And it's amazing to see queer Asian girls represented! The sequel, Girls of Storm and Shadow, actually has both girls on the cover, and I'm living for it!!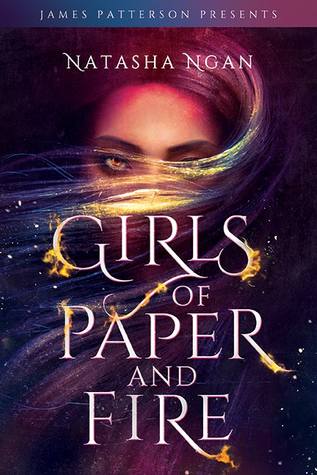 Corinne Duyvis
Being autistic myself, I couldn't make a list that didn't include at least one autistic author! I've read On the Edge of Gone by Corinne Duyvis and really enjoyed it. It's a very empowering story about a biracial, autistic girl dealing with the apocalypse. She's not expected to be very helpful, due to her disability, but proves everyone otherwise, which is impossible not to love! Now that I'm talking about this, I think I might actually reread it soon!!
Nic Stone
I first read Dear Martin by Nic Stone as an eARC, and really loved it. So I was especially excited to read Odd One Out, as it has LGBTQ+ rep as well. I found it such a relatable novel, as it's largely centered around questioning your sexuality, which I was in the midst of when I read this book (and still sort of am).
I actually got to meet Nic Stone back in April, at a Dutch YA event, which was incredibly lovely. She signed my copy of the book and wrote "Love who you love" in Dutch! 🙂
V.E. Schwab
Even though V.E./Victoria Schwab's novels haven't (yet, I hope!) included a whole lot of LGBTQ+ rep, I still wanted to include her in this list. Because she's become one of my all-time favourite authors, and I have yet to read a book by her I didn't love. If you are interested in reading her books this month, I would mainly recommend A Darker Shade of Magic, as there are two side characters in an m/m relationship (in book 2 & 3 of the series, if I remember correctly).
Meredith Russo
Another author who has a new book out this month, is Meredith Russo! I loved If I Was Your Girl, which is an Own Voices novel with a trans main character. Her new novel, Birthday, has a trans main character as well, and I'm very excited to get my copy. Not in the least because the UK paperback has sprayed rainbow edges!
Anna-Marie McLemore
While I already mentioned a few authors with a beautiful writing style, it would be incredibly hard to top Anna-Marie McLemore's lush and lyrical prose. I've read all of her published books so far – The Weight of Feathers, When the Moon Was Ours, Wild Beauty, and Blanca & Roja – and really loved them. They're just absolutely beautiful books. All of her books have Own Voices Latinx rep, and most of them have LGBTQ+ rep as well (except for The Weight of Feathers, which was her debut).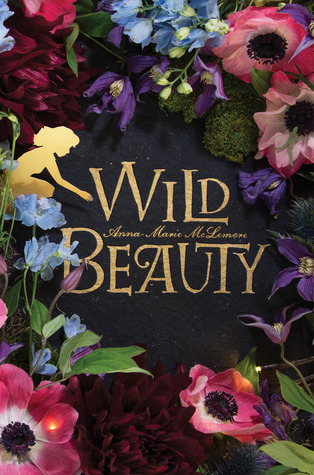 Mackenzi Lee
Last but not least, I would recommend Mackenzi Lee, the author of The Gentleman's Guide to Vice and Virtue, and The Lady's Guide to Petticoats and Piracy. The Lady's Guide is one of the few books I've read with aroace rep, so it's very special to me.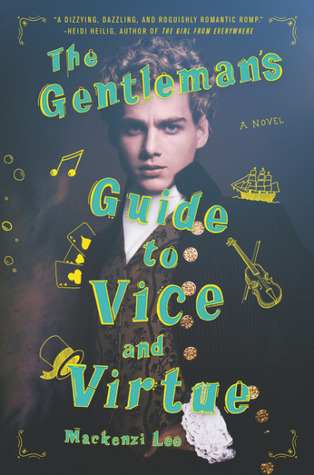 Who's your favourite female LGBTQ+ author?