Another very belated post! But so many amazing books were published in May that I still wanted to share. Incidentally, many of the books I'm recommending in this post have LGBTQ+ rep, so they'd be perfect reads for June!!
Red, White & Royal Blue – Casey McQuiston
I think I'm not alone in saying this was one of my most anticipated releases of the year. I've seen so much hype surrounding this! I actually started reading this on release day, and I can only say the hype is completely deserved.
Fair warning, though! I've mostly seen people talk about what a feelgood novel this is, and ultimately, that's true, but public outing is a large part of it as well, and it might be good to be aware of that before reading. You can find more content warnings in my Goodreads review!
I Wish You All the Best – Mason Deaver
I Wish You All the Best is another one of my most anticipated releases of the year. It's so amazing to see a traditionally published own voices novel with a non-binary main character! I've actually already read this novel as well, and I really loved it. You can read my Goodreads review here.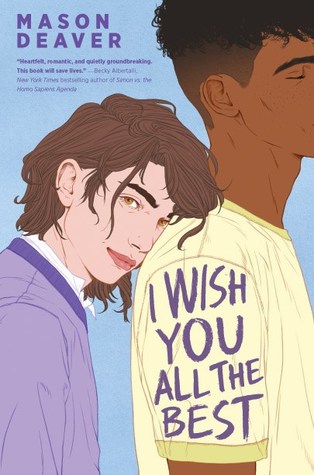 We Hunt the Flame – Hafsah Faizal
One of the most exciting fantasy releases of the year has to be We Hunt the Flame. I've seen nothing but positive reviews of this book so far, and I really can't wait to read it! I got a beautiful signed copy in a subscription box, and I actually ordered the Illumicrate debut box as well.
Going Off Script – Jen Wilde
Jen Wilde is one of my absolute favourite YA contemporary authors. Queen of Geek is one of my favourite books of all time, because the autism rep is really relatable for me. And The Brightsiders is wonderful as well. So I fully expect this new book to be a really great read too!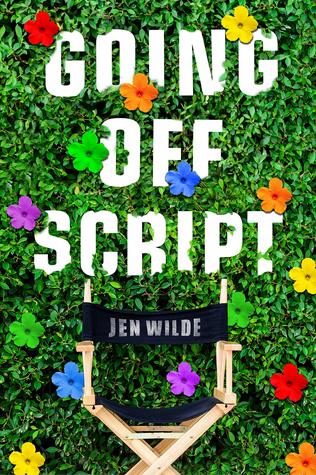 Kingsbane – Claire Legrand
Furyborn is one of the best fantasy novels I've read over the past few years. Admittedly, I will have to reread it before getting to Kingsbane, so I'm not expecting to pick it up very soon. But I'm definitely looking forward to it!
With the Fire On High – Elizabeth Acevedo
If you enjoy reading poetry and/or verse novels, The Poet X by Elizabeth Acevedo is a definite mustread for you! It's such a beautiful book, and I can only imagine With the Fire On High will be too.
Her Royal Highness – Rachel Hawkins
May has really been the month of gay royals! I read Royals (now titled Prince Charming) when it came out, and really enjoyed it. So I'm very curious to read Her Royal Highness, which is once again a royal romance, but this time, it's f/f!!
There's Something About Sweetie – Sandhya Menon
Having loved Dimple and Twinkle, I was very excited to see Sandhya Menon taking on a fat main character this time! I reread When Dimple Met Rishi yesterday, and also read the enovelle As Kismet Would Have It, and I'm currently reading this book. So far, I'm really enjoying it! Sweetie is an amazing main character.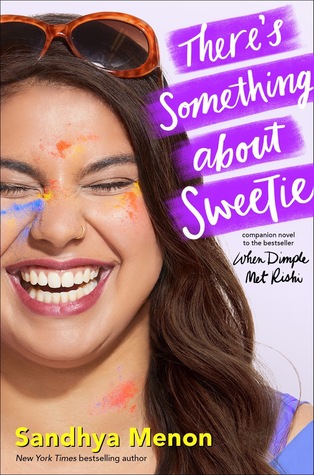 What May release are you hoping to pick up soon?